My First Custom Ukulele
In October of 2013, I ordered a custom ukulele from Kinnard Ukes. The basic specs are Kinnard Series One Tenor with walnut top, back and sides, a rosewood fingerboard, an ivoroid binding, bone nut and saddle, radiused fretboard, 17 frets, a sound port and a satin finish. Keep reading to find out more about this awesome ukulele and see more lifestyle product photography photos.
It came with a Uke Crazy hard case that fits the ukulele almost perfectly.
Walnut
The walnut that was used for this ukulele is absolutely stunning. Kevin Beddo at Kinnard was nice enough to allow me to help choose the individual pieces that were used for my instrument. After inspecting several pictures he sent me these are the ones that I went with.
Some excellent book matching!
A nice wide nut that gives plenty of room for finger picking.
A beautiful yet simple rosette. The beauty of this instrument is in the simple appointments.
Below Is a gallery of all of these awesome pics of the ukulele.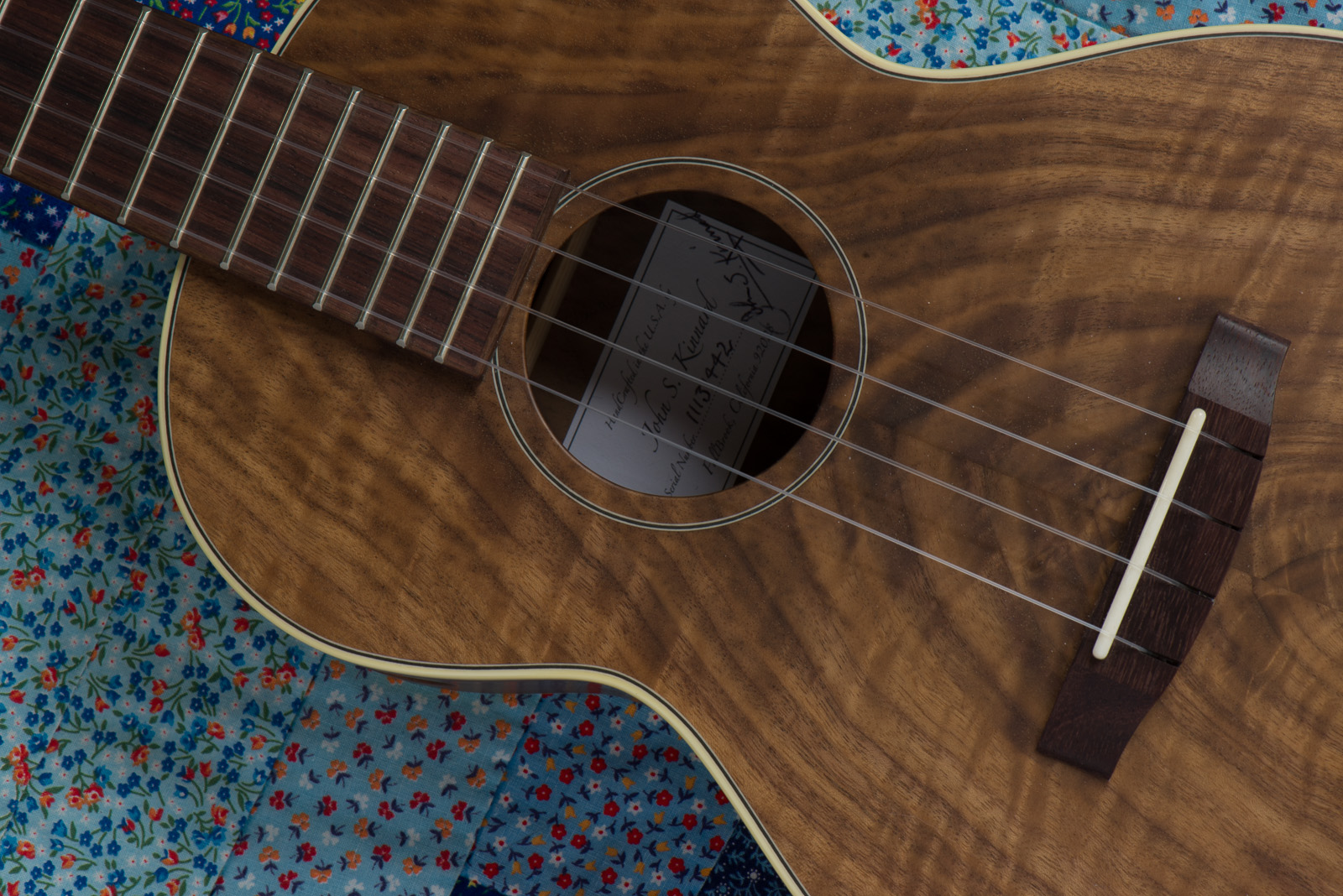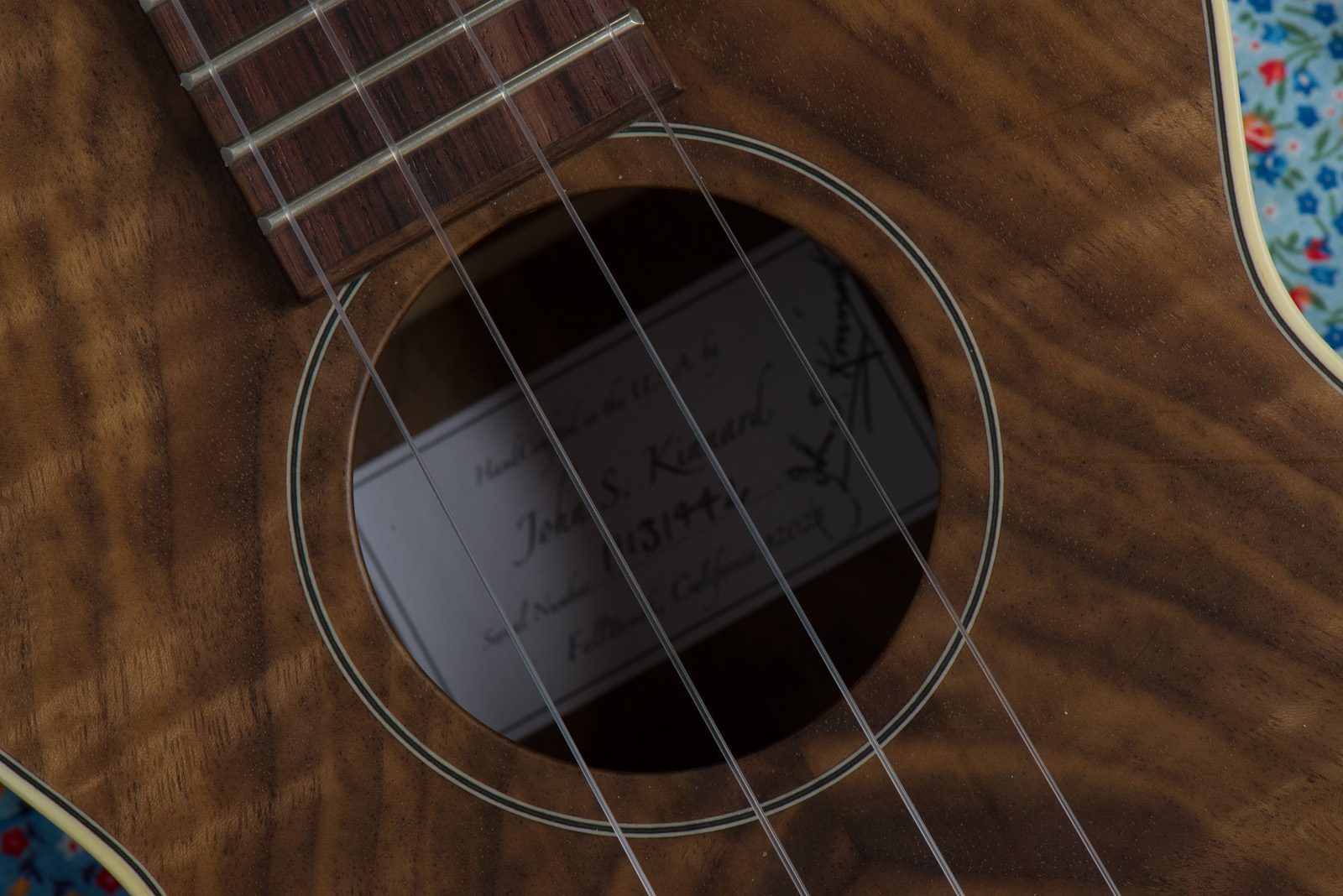 Simply Stunning
This ukulele is simply stunning. John Kinnard did an amazing job with the details. The finish is perfect, the binding is perfect, the fret job is amazing. The action and the intonation are spot on all the way up the neck.
The Tone Zone
The tone is what really gets me. It has a bell-like tone! This ukulele produces more overtones than any other ukulele I have played. It also has sustain for days.
The Process
It was really a pleasure to work with Kevin to create this ukulele. If I were to build another custom ukulele I would have John do it again without a doubt. This instrument was in no way comped.
Wrapping it Up
If you are in search of a product photographer give me a shout. I love product photography especially on things that I love like musical instruments.
Nick Bumgardner is a product photographer based out of Nashville, TN.
To book a consultation or session with Nick click the button below.